2023 IDDD Fellows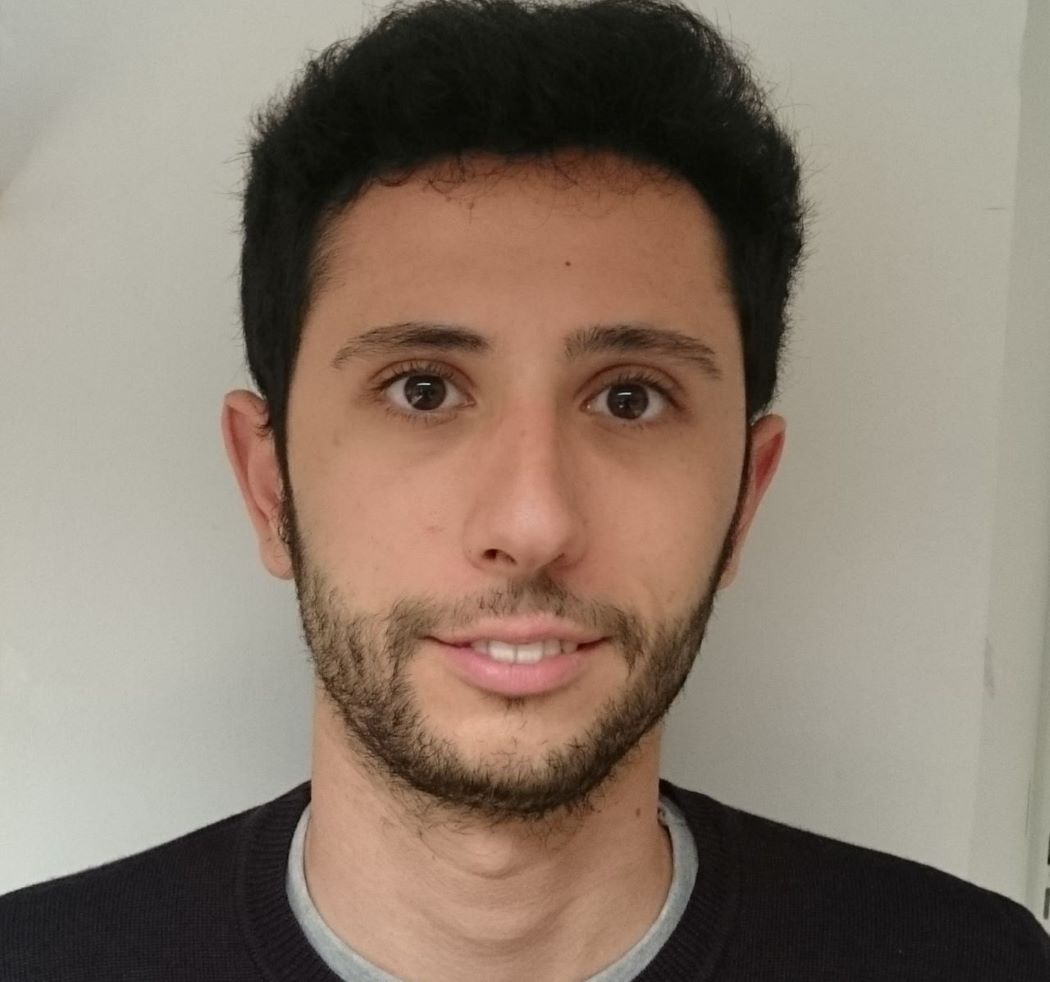 Giuseppe Buda De Cesare, PhD
UTHealth
Dr. Buda De Cesare received his bachelor's degree in Biotechnology at the University of Palermo, Italy, in 2013. He received his master's degree in Industrial Biotechnology at the University of Palermo and FHNW University in Basel, Switzerland, in 2016, working on cell-surface display in bacteria and yeast. He then pursued his PhD studies at the University of Aberdeen, UK, working on proteomic biomarkers for drug-resistant Candida species. He graduated in 2020. In the same year, he joined the Lorenz lab at UTHealth as a postdoctoral research fellow. He is currently studying Candida albicans, an opportunistic human fungal pathogen, causes of systemic and superficial infections, especially in immunocompromised patients. Treatment of fungal infections is complicated by limited antifungal options and the development of drug resistance. Dr. Buda De Cesare aims to unveil the molecular mechanism behind the activity of EntV, a bacteriocin and antimicrobial peptide produced by Enterococcus faecalis on C. albicans. Its development as a therapeutic addition to the classical antifungal agents can tackle the problem of drug resistance.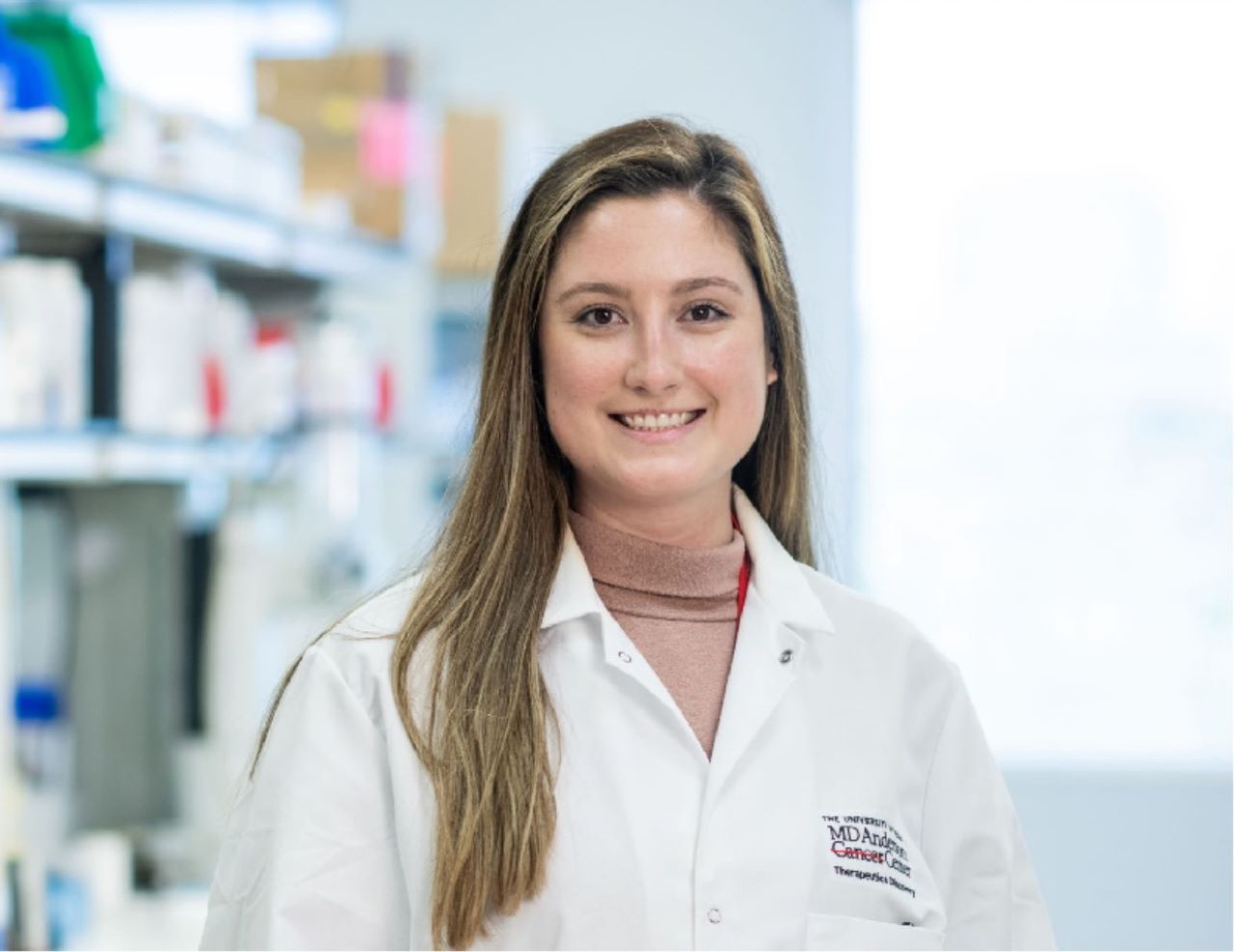 Amy Cooper, PhD
MDACC
I earned my B.S. in Forensic and Investigative Sciences at Texas A&M University and during my time I started doing research in the lab of Dr. David Threadgill, studying the effects of exposure to dioxin during cardiogenesis using the collaborative cross mice. In 2017, I joined the lab of Dr. Casey Wright at The University of Texas Medical Branch in Galveston, Texas to study alternative splicing of the aryl hydrocarbon receptor nuclear translocator (ARNT) and its role in the development of lymphoid malignancies. In 2022, I received my Ph.D. in Pharmacology and Toxicology and decided to start a post-doctoral fellowship at the Institute for Applied Cancer Sciences (IACS) at the UT MD Anderson Cancer Center to gain experience and training in drug discovery and development. In my current role, I participate in cross-functional research to support drug discovery and pre-clinical development of novel oncology drugs. I have gained expertise in the development of high-throughput cellular assays essential in screening IACS compounds for target engagement and pathway modulation. Further, I interface with different functional areas to understand project priorities, communicate results, and participate in data-driven decisions to help make an impact on drug discovery programs. My goal is to transfer these skills into a career as a successful drug discovery scientist. Outside the lab, I am a foodie and will always be trying various restaurants in Houston, I enjoy traveling and experiencing new cultures, and if I have time to spare, I can be found with a book in my hand.
Deepika Subramanyam, PhD
Rice Univ.
Deepika Subramanyam, Postdoctoral Associate from Dr. Vinod Vijayan's Lab, Department of Medicine, Baylor College of Medicine and CTRID, VA Hospital. Our group is focused on studying how the catalytic subunit of serine/threonine-protein phosphatase PP1-alpha in blood platelet modulate lung cancer metastasis. Ongoing studies suggest human platelets from lung cancer patients had increased PPI in platelets, and platelet-specific PP1ca knock-out mice had decreased experimental tumor metastasis. Our study suggests the potential for PP1Ca antibodies in cancer therapeutics.
2022 IDDD Fellows
Trinh Tat, PhD
HMRI
Trinh Tat, Ph.D. (Research Associate II, Program Project Manager – Houston Methodist Hospital)
Orcid
Before coming to the United States, Trinh earned both a B.S. in Biotechnology and M.S. in Genetics from the VNUHCM University of Science – Ho Chi Minh City, Vietnam. Upon completion of her Master's degree in Genetics, Trinh was awarded a prestigious Vietnam Education Foundation Fellowship to pursue her Ph.D. in the United States. In 2009 she joined the lab of Dr. Tim Nilsen at Case Western Reserve University (CWRU) in Cleveland, OH where her research focused on the regulation of mRNA stability by deadenylation elements and miRNAs. She completed her research and received her Ph.D. degree in Biochemistry in August of 2015. Immediately after completing her Ph.D. she joined Coller Lab at The Center for RNA Science and Therapeutics, CWRU as postdoctoral researcher. Her work in the Coller Lab focused on investigating the mechanism of action of drugs for targeting certain CFTR mutations.
In 2016, as a condition of her Vietnam Education Foundation Fellowship she returned to Vietnam to share her training. During these two years, she gained industry experience as she was appointed as Regulatory and Technical Relations Manager at Procter & Gamble.
Dr. Tat joined the Kiss RNA Lab at Houston Methodist Research Institute on December 3, 2018. Her current research projects include designing, constructing, and experimentally evaluating novel RNA therapeutic candidates. She is also pursuing bioinformatics training and was co-mentored by Dr. Kaifu Chen for 2 years. She has utilized that informatics training and data mining techniques to predict and evaluate putative cytoplasmic recapping sites in mammalian cells and has experience analyzing eCLIP, RNA-Seq and ChIP-Seq data as well.
Outside the lab, she enjoys traveling and spending time with her family and friends. Experiencing new cultures, enjoying new natural spaces and meeting new people are always on her top to do list during her vacation. She also enjoys doing flower arrangement and interior design whenever she has some time to spare.
Vinay Nair, PhD
MDACC
Vinay Nair is a computational chemist pursuing impactful small-molecule anti-cancer drugs. He has 8+ years of experience in applying complex molecular dynamics simulations in high-performance computing environments to probe protein/membrane structure and dynamics. Currently, he is an industrial postdoc at the Institute for Applied Cancer Science (IACS) at the UT MD Anderson Cancer Center, where he is a part of multiple drug discovery programs being prosecuted at IACS. In his current role, he is gaining expertise in state-of-the-art in computer aided drug design, while being exposed to the industry standard of drug discovery and development. During his postdoc, he has gained expertise in industry-standard tools such as CCG MOE, Schrodinger, AMBER for prosecuting drug discovery programs. Further, he has gained experience in utilizing his background as a computational and experimental researcher to interface with different functional areas and make a positive impact to the drug discovery programs. His long term goal is to transition these skills into a successful career as a drug discovery researcher.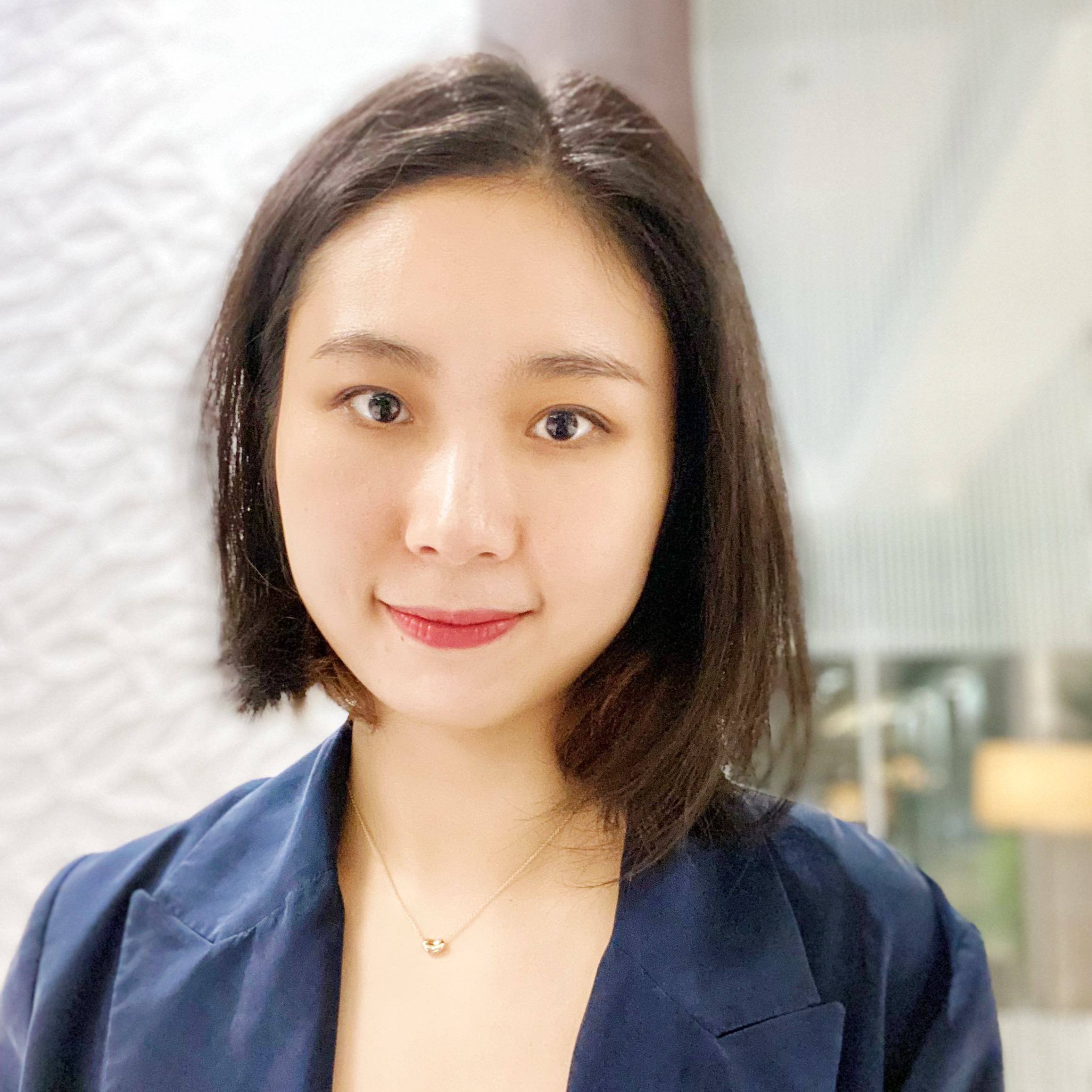 Miusi Shi, MD
Rice Univ.
Miusi Shi, M.D., Postdoctoral Associate, Rice University, Department of Bioengineering
Dr. Shi got a M.D. degree from Wuhan University, School and Hospital of Stomatology (China), where she took two years residency training after graduation. She had a great experience on the treatment of periodontitis, as well as developing drug delivery systems and bone engineering scaffolds for tissue regeneration. In 2020, she went to Yale University, School of Medicine for her first-round postdoc training. In Schwartz Lab, she investigated the mechanosensing signaling and the cellular mechanism of atherosclerosis and then became an expert in cell biology and molecular biology.
Dr. Shi joined McHugh lab at Rice University in 2022 to explore new possibilities on drug development. Inadequate PK has been identified as a key shortcoming of many drug therapies, especially for biologics, which are more unstable with short half-lives. Therefore, her current research focuses includes: (1) enable drugs to be delivered passively with customized control over release kinetics, (2) develop a controlled-release strategy that protects biopharmaceuticals from environmental insult during formulation and release, (3) create methods that sequentially delivers multiple drugs to meet dynamically changing treatment needs, and finally bring the injectable controlled-release microsystems into clinical application to improve drug performance, drug safety, and patient compliance.