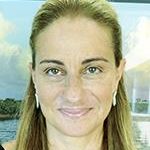 Fernanda Laezza, Associate Professor and Graduate Program Director of the department of pharmacology and toxicology at the University of Texas Medical Branch was awarded Nanion High-End Instrumentation grant. The grant allows Dr. Laezza and a team of users at the TMC to loan for 9 months free-of-charge the SyncroPatch 384i automated planar electrophysiology instrument to screen for genetic and chemical libraries targeting a variety of ion channels. The equipment available for GCC/TMC members at large will be located in the Center for Membrane Biology at UT Health Science Center at Houston. Read More. For equipment information, contact Fernanda Laezza.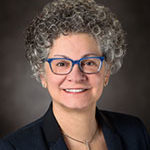 Guillermina (Gigi) Lozano, professor and chair of the department of genetics at The University of Texas MD  Anderson Cancer Center, was elected to the National Academy of Sciences in 2017. Lozano is a pioneer in describing the p53 pathway, a recognized tumor suppressor gene associated with cancer.  Read more.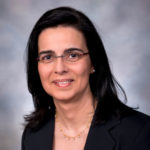 Lydia Kavraki, program director of the NLM Biomedical Informatics Training Program, received the Athena Lecturer Award from the Association for Computing Machinery on April 26, 2017.  This highly prestigious award honors women researchers who make fundamental contributions to computer science. Dr. Kavraki is the Noah Harding Professor of Computer Science at Rice University. Read more.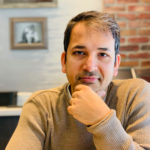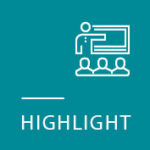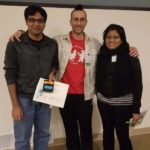 Congratulations to poster winners of the Theoretical & Computational Neuroscience 14th Annual Conference, held January 27. Shoaibur Rahman, Baylor College of Medicine (left),  and Amrita Pal, Univ. of North Texas (right), are pictured with Xaq Pitkow, Asst. Professor, Neuroscience, Baylor College of Medicine.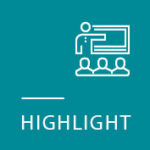 Lydia Kavraki will lead the Rice University component of an $80 million DOD-funded non-profit consortium to promote the use of robotics in aerospace, automotive, electronics, and textiles. Rice's expertise in robot motion planning, artificial intelligence, modeling, sensing, and haptics and controls, can be used in collaborative robotics and flexible robot manufacturing. Team members also include Marcie O'Malleyand Ashok Veeraraghavan. Read the press release.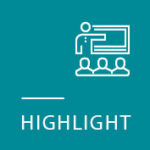 Four teams of scientists at GCC institutions have earned research seed grants from the John S. Dunn Collaborative Research Awards: Gang Bao, Rice University, and William Lagor, Baylor College of Medicine; Angel Martí, Rice University, and Steven Curley, Baylor College of Medicine; José Onuchic, Rice University, and Yun Huang, Institute of Biosciences and Technnology; and Tomasz Tkaczyk, Rice University, and Kimberley Tolias, Baylor College of Medicine. The research seed grants are for $98,000 each.  The awards support projects that foster interdisciplinary and multi-institutional research at the BioScience Research Collaborative, home of the GCC. Read the press release.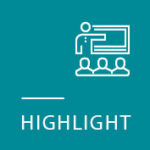 We must be smarter about antibiotics use, by Samuel Shelburne III, Yousif Shamoo and César Arias
Thanks to antibiotic medicines, most Houstonians have never lived in a world where run-of-the-mill infections can be deadly. Our grandparents and, in many cases, great-grandparents were the last to live in such a world, but diseases resistant to antibiotics are spreading, and we all will be living in that world again soon.
Read editorial.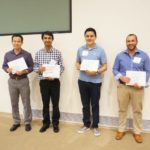 Congratulations to the poster winners of the 26th Annual Keck Research Conference  held October 28, 2016:  from left to right, Yong (Tony) Wang, postdoc at MD Anderson Cancer Center; Sanat Upadhay, postdoc at University of Houston; José Olmos, predoc at Rice University; and Justin Mower, predoc at Baylor College of Medicine.  Tony and Justin are both trainees in the Keck Center's Biomedical Informatics program.  Sanat is a trainee in the Keck Center's Computational Cancer Biology program.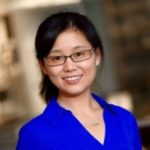 Meng Wang has been awarded a 2016 NIH Pioneer Award. Totaling $3.5 million in direct costs, the award will support Wang's work in identifying new strategies to improve human health and longevity. She also has been named a 2016 Howard Hughes Medical Institute Faculty Scholar, a grant awarded to outstanding young scientists who have made impressive accomplishments and have a bright future in making groundbreaking contributions. Dr. Wang is an associate professor in the Huffington Center on Aging and the department of human and molecular genetics at Baylor College of Medicine.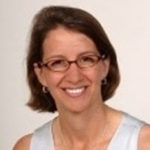 Rice University bioengineer and global-health pioneer Rebecca Richards-Kortum was named one of 23 persons to receive a 2016 MacArthur Fellowship. Dr. Richards-Kortum, the founder and director Rice 360º Institute for Global Health, is the first Houston scientist to win the award. The MacArthur Fellowships come with a no-strings-attached grant of $625,000 and are commonly referred to as "genius grants."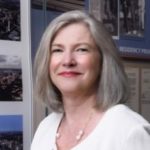 Cheryl Walker was elected to membership in the National Academy of Medicine. Dr. Walker joined Baylor College of Medicine in August 2016 to develop the Center for Precision Environmental Health to better understand causes of disease through research at the intersection of genetics, environmental health and computational biology. She is a professor in the department of cellular and molecular biology.