Between the Keck Center and our many Research Consortia, the GCC has many opportunities and resources for junior faculty members. We offer many chances to meet future collaborators, have many shared resources for our member institutions, and strive to provide information on how to position yourself for future training grants. We also encourage interinstitutional and cross-disciplinary collaborations, and are always looking for new opportunities between our members and institutions, so we encourage you to reach out even if your research does not "exactly" fall into one of our current areas of research. For more information, contact Suzanne Tomlinson.
Announcements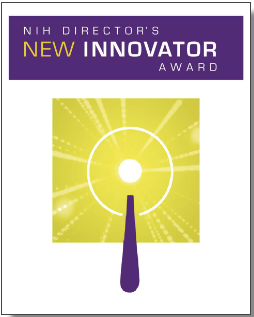 NIH Director's New Innovator Award
Funding opportunities for unusually creative early stage investigators
Part of the High-Risk, High-Reward Research program, the award supports exceptionally creative early career investigators who propose innovative, high-impact projects in the biomedical, behavioral or social sciences within the NIH mission.
Single PI only
Must have Early Stage Investigator status (completed doctoral degree or postgraduate clinical training within last 10 years and never received a substantial NIH independent research award)
No preliminary data required
Minimum of 25% research effort
$1.5 million in direct costs split into two multi-year segments
NIH workshops on Raising a Resilient Scientist, starting Feb. 1:
Five units, covering communication, resilience, inclusivity, conflict and feedback, and trainee wellbeing, will help PIs and staff support your biomedical trainees. Each unit will explore ways to manage common challenges in research groups by means of a webinar (real-time or recorded) and facilitated small groups designed to build a community to improve training across the US. You are encouraged to attend the entire series, but each unit may be attended as a stand-alone.
For more information and registration, see: https://www.training.nih.gov/workshops_and_trainings_for_extramural_principal_investigators.
Upcoming Events
There are no upcoming events at this time.
Previous Events
<!=========Events list Template 2.3.1=========>
The GCC Jr. Faculty group welcome Stéphane Larochelle from Nature Communications, who will present a talk on Publishing and Peer Review in the Age of Preprints. A Q&A session and reception will follow the […]
Find out more »