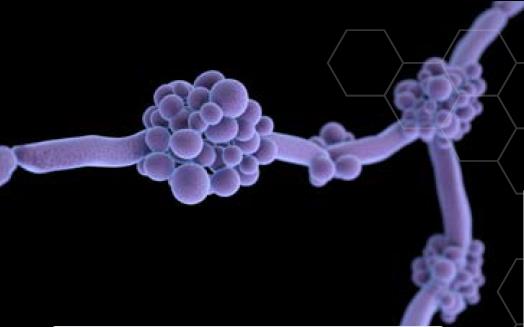 Antimicrobial Resistance (TPAMR)
Funded by the National Institute of Allergy and Infectious Diseases (NIAID), T32 AI141349
Program Co-Directors:
Kevin Garey, PharmD
Professor and Chair, Pharmacy Practice &Translational Research
University of Houston College of Pharmacy
Lynn Zechiedrich, PhD
Professor, Molecular Virology and Microbiology
Baylor College of Medicine
Cesar Arias, MD, PhD
Professor, Internal Medicine, Infectious Disease
Houston Methodist
Program Administrators:
Karen Ethun, Executive Director, Gulf Coast Consortia/Keck Center
Elizabeth Lawrence, Program Administrator, Gulf Coast Consortia
Antimicrobial resistance (AMR) has become one of the top public health priorities worldwide.  Our new, innovative, inter-disciplinary and multi-institutional AMR program will train the next generation of physicians, physician-scientists, PharmDs and PhD researchers on the complex, multifaceted and challenging problems that AMR presents.
Trainees will be immersed in the rich and fertile environment of the Houston Texas Medical Center and will interact at the interface of clinical practice, basic science, drug discovery, public health and hospital epidemiology. Our world-class AMR researchers, existing resources, institutional support, administrative organization and a collaborative, cross-disciplinary environment already in place offer the perfect platform for a high-quality training program encompassing 8 major biomedical research institutions:
University of Texas Health Science Center (UTH)
MD Anderson Cancer Center (MDA)
Baylor College of Medicine (BCM)
University of Texas Medical Branch at Galveston (UTMB)
University of Houston College of Pharmacy (UH)
Rice University (RU)
Institute of Biosciences and Technology (IBT)
Houston Methodist Research Institute (HMRI)
Our goal is to provide the training, skills, and tools needed to translate research findings into actionable items in the clinic and to translate patient-based observations back into the laboratory to counteract AMR in patients across the medical spectrum.
The Gulf Coast Consortia is committed to providing equal opportunity in training for individuals with disabilities and individuals from racial and ethnic groups who are currently under-represented in STEM fields. We welcome applications from all qualified trainees, regardless of ethnic/racial status or disability status. All GCC member institutions are ADAAA compliant and have offices of disability support services that provide accommodations and support services to trainees, faculty, staff, and visitors.