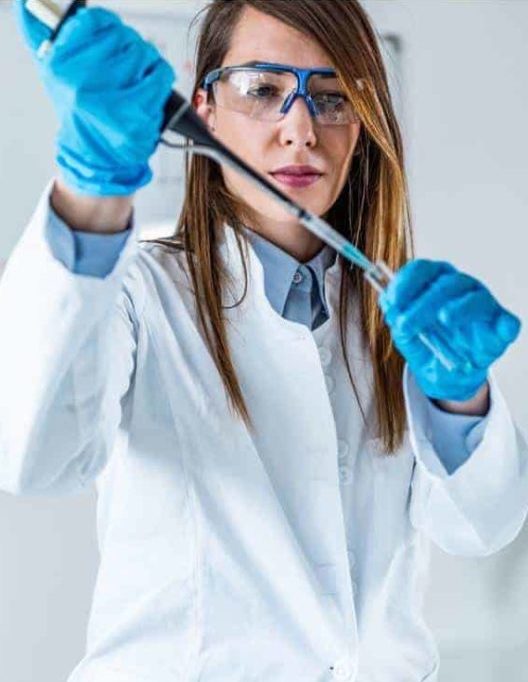 Progress through Partnership
The organization is a collaboration of basic and translational scientists, researchers, clinicians and students in the quantitative biomedical sciences who help advance the region's scientific progress through participation in joint training and research programs, utilization of shared equipment and core facilities, and the exchange of scientific knowledge.
Since 1990, the GCC has earned an unprecedented legacy for overcoming barriers between departments and institutions, increasing cooperation and collaborations, and training young scientists for future careers in the biomedical sciences.
The organization's programs and core facilities are supported by the National Institutes of Health (NIH), the National Science Foundation (NSF), the Cancer Prevention and Research Institute of Texas (CPRIT),  John S. Dunn Foundation, and its member institutions.
Featured Events
Research Mentor Training Workshop for Faculty
This evidence-based workshop is designed for faculty to develop skills and insight in mentoring postdocs and graduate students and to provide the opportunity for interactions and discussion between mentors at different institutions and in different disciplines. Topics include Maintaining effective communication with mentees; Aligning expectations; Fostering independence; Cultivating self-efficacy; and Addressing equity & inclusion. The workshop has been revamped into 3 sessions specifically for online teaching, break-out discussions, and interaction. Sessions are Wednesday, Dec. 2, 1:00-3:00pm CST; Wednesday, Dec. 9, 1:00-3:00pm CST; and Wednesday, Dec. 16, 1:00-3:00pm CST. Please register for this workshop by Nov. 25. For more information, visit the website.
2nd Annual GCC Cellular and Molecular Biophysics Conference
Confirmed keynote speakers include Ilya Finkelstein, Univ. of Texas; Tamir Gonen, Univ. of California, Los Angeles; David Baker, Univ. of Washington; Serena Nik-Zainal, Univ. of Cambridge; Hong Wang, North Carolina State Univ.; and Eva Nogales, Lawrence Berkeley National Lab. Plenary speakers include VasanthiJayaraman, UT Health Science Center at Houston; Matt Baker, UT Health Science Center at Houston; Alex Gorfe, UT Health Science Center at Houston; Irina Serysheva, UT Health Science Center at Houston; Steve Ludtke, Baylor College of Medicine; Marc Morais, UT Medical Branch at Galveston; and Anna-Karin Gustavsson, Rice Univ. December 9-11, 9:00am-1:00pm CST daily. Conference Website
Rigor and Reproducibility Workshop
1st place winner of the Association of American Medical Colleges 2017 Innovations in Research and Research Education Award, this exciting workshop brings together highly acclaimed experts in rigor and reproducibility in research topics including data analysis, experimental design, resource sharing, publication and reporting, and more. With speakers and facilitators from all 7 of our GCC institutions, this interactive workshop has proven to be very effective as well as a lot of fun. The workshop will take place December 4 from 9:15am-3:00pm CST, via Zoom. Registration
Single Cell Omics Panel Discussion