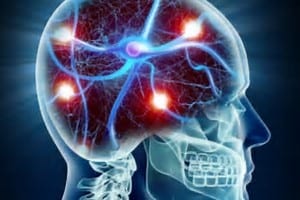 Brain Computer Interfaces: Neural Mechanisms in Health and Disease
One of the NIMH's missions is to integrate robust computational methods and technologies in the diagnosis and therapeutic regimens of psychiatric and neurologic disorders. The "Brain computer interfaces (BCI): neural mechanisms in health and disease" working group aims to respond to this mission via three themes:
i. Elucidating the brain mechanisms induced by BCI interfaces to enhance performance in healthy populations inside and outside the MRI environment.
ii. Optimizing the computational methods, and principles that BCIs drive brain mechanisms to induce neurological rehabilitation as a result of induced neurophysiological changes.
iii. Translating these principles from basic and translational experiments and applying them to clinical populations.
Key Person: T. Dorina Papageorgiou, BCM